1993 International DTA360 with a 545 Allison, under 70,000 miles, Carpenter body, 65 pass. I'll give the quick tour
I am planning to boondock just as much as I possibly can (which was why I chose the additional ground clearance of a school bus). I have health issues, and need to get out of these Indiana winters. I'm looking forward to experiencing Quartzite.
As bought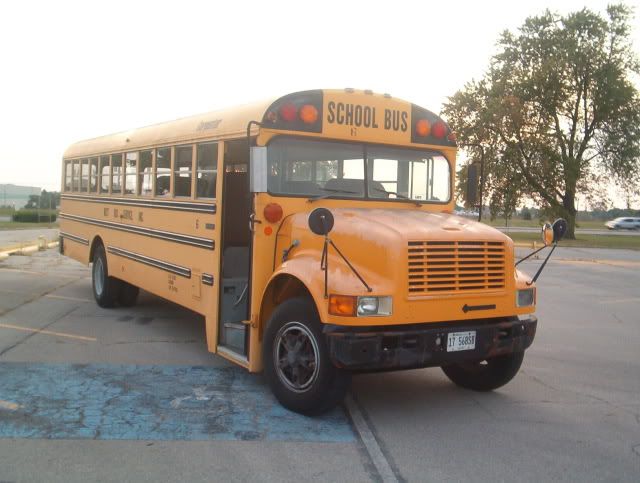 Roof raised 18"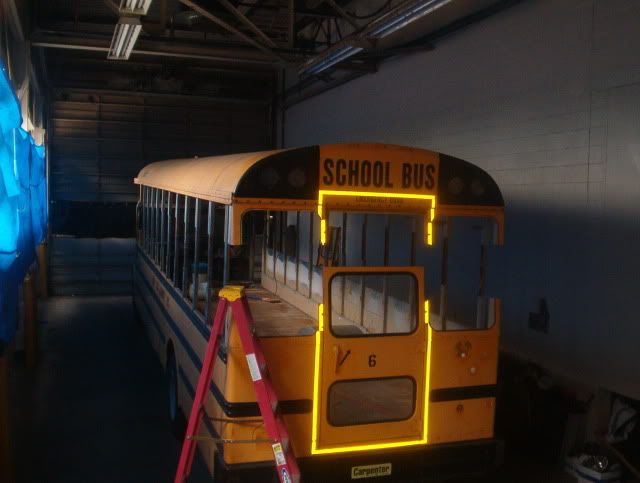 New cap & skins (20 ga)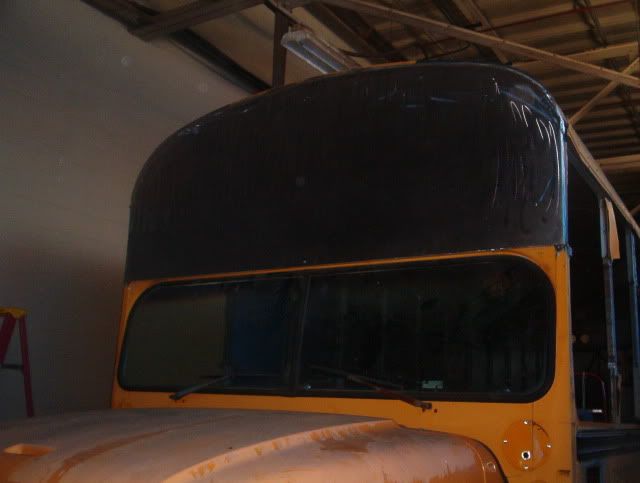 1-piece front door
Extended rear door height (which will lead to a small deck)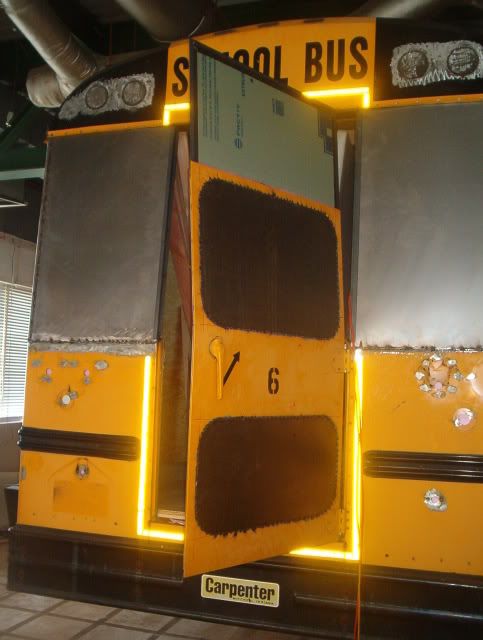 3-layers of 3/4" polystyrene in walls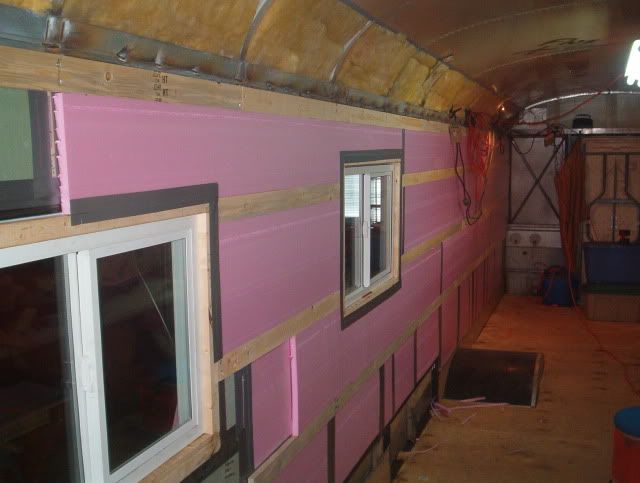 Trusses for ceiling vault going in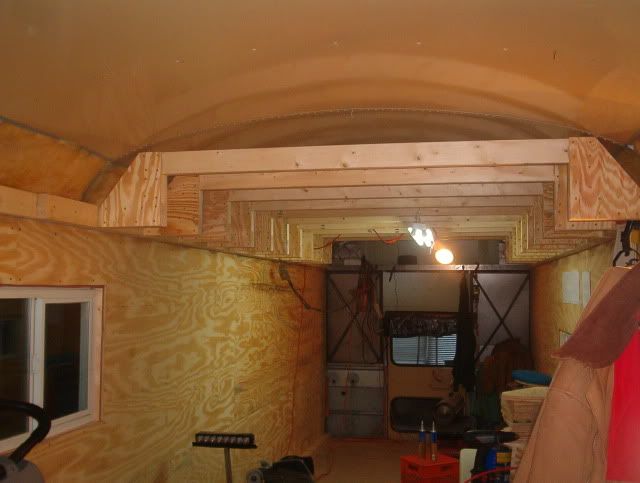 Battery bank storage (have one for firewood also, with inside doors to access wood to feed the stove. This means no carrying wood into the bus., load from outside, access from inside directly below the stove)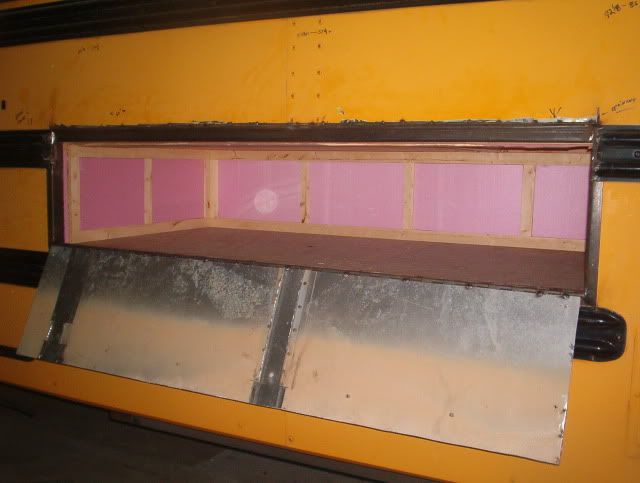 Fast-forward a bit to the interior
75 gal FW tank under the couch, there will be an additional 108 gal on the roof. I have a 75 gallon gray tank under the bed.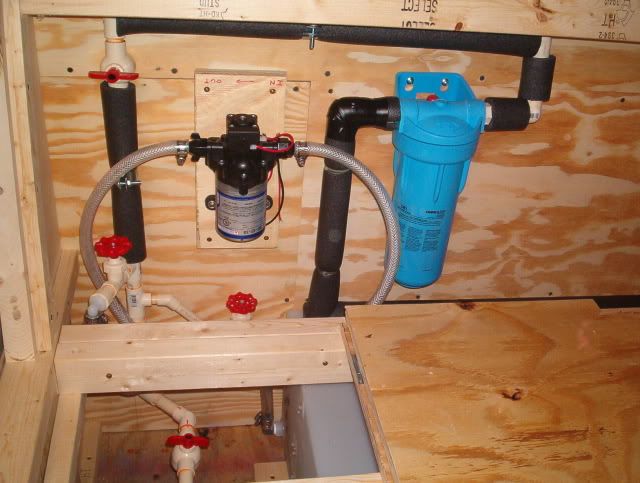 My stainless steel salad bowl sink & bar faucets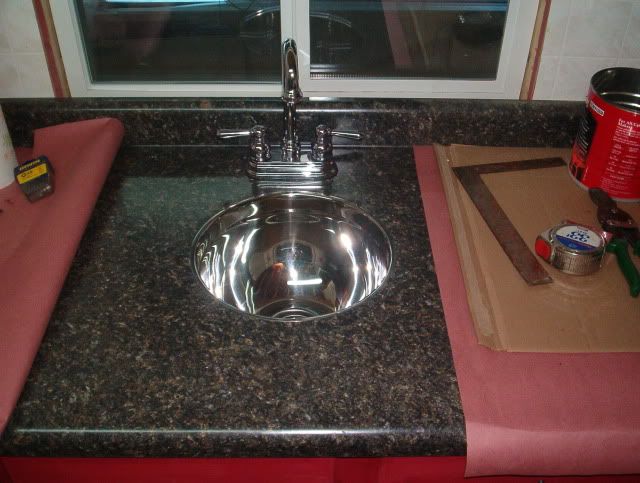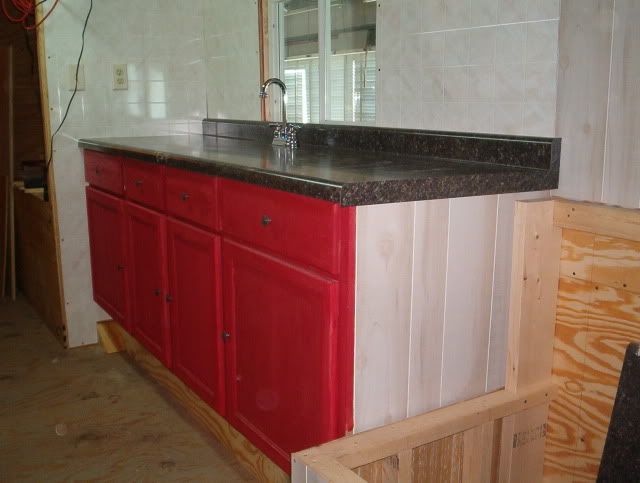 32" 1-piece shower stall. Trusses intruded a bit into the shower, so they were trimmed, which is why the angles ceiling. I'm 6'2-3" and the shower head is 6'5" off the shower floor.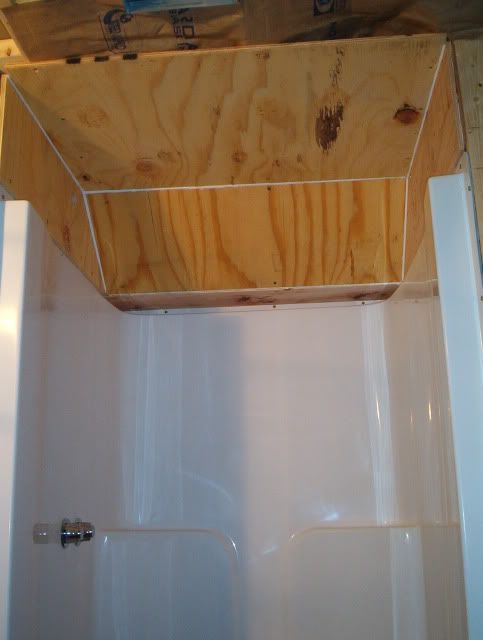 20" gas range (with vented range hood) & 7 cu ft chest freezer which will be adapted for 'fridge use. The freezer is setting on top of the PV battery bank.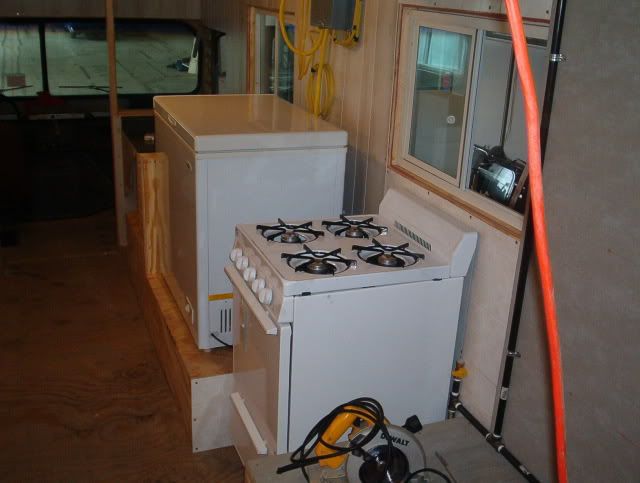 Area for wood stove, access doors underneath go straight through to outside access door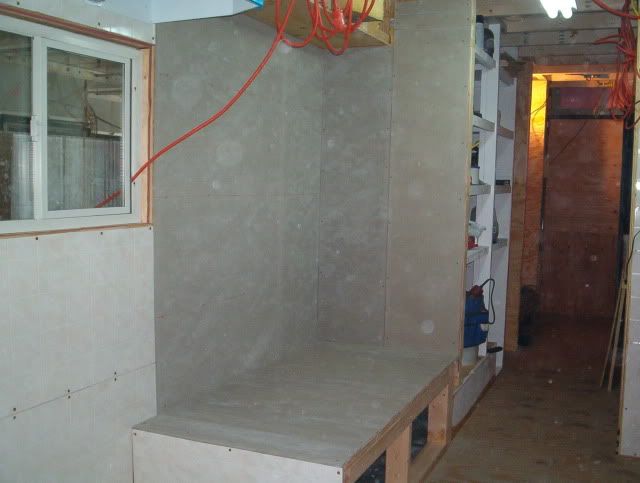 Flat screen TV to mount over drivers area. I've been trying to buy some old barn siding for 3 weeks now, 2 deals have fallen through, so I guess I'll replicate as best I can with new wood. Oh, ceiling will be corrugated tin barn panels. I have about a 6'9" ceiling.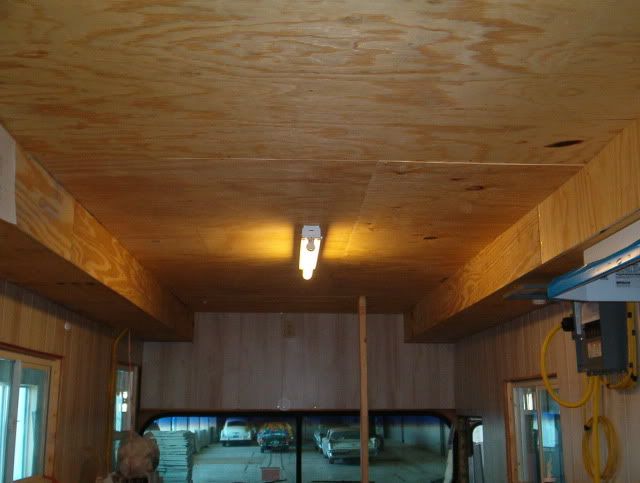 Table & seat (It's just me, so plenty of room)
Freezer sets directly behind bench, on platform, all of which is over area for battery bank
Smitty
Edited by Neon Moon, 05 April 2010 - 06:41 AM.